Mesothelioma Lawyer
Menges Law Firm Has a Proven Track Record
Over 3,000 Americans are diagnosed with mesothelioma each year, according to the American Cancer Society.
If you are a worker — or the family member of a worker — who has been diagnosed with mesothelioma or another asbestos-related disease, call Menges Law Firm today for a free consultation. The consequences of mesothelioma cancer can be financially devastating and include physical pain, loss of income, and costly treatments that your health insurance doesn't cover. Hiring a mesothelioma lawyer can help get you the compensation you need. With decades of experience and over $30 million in settlements for mesothelioma victims, we can help.
Contact us today.
The Results of Asbestos Exposure Are Devastating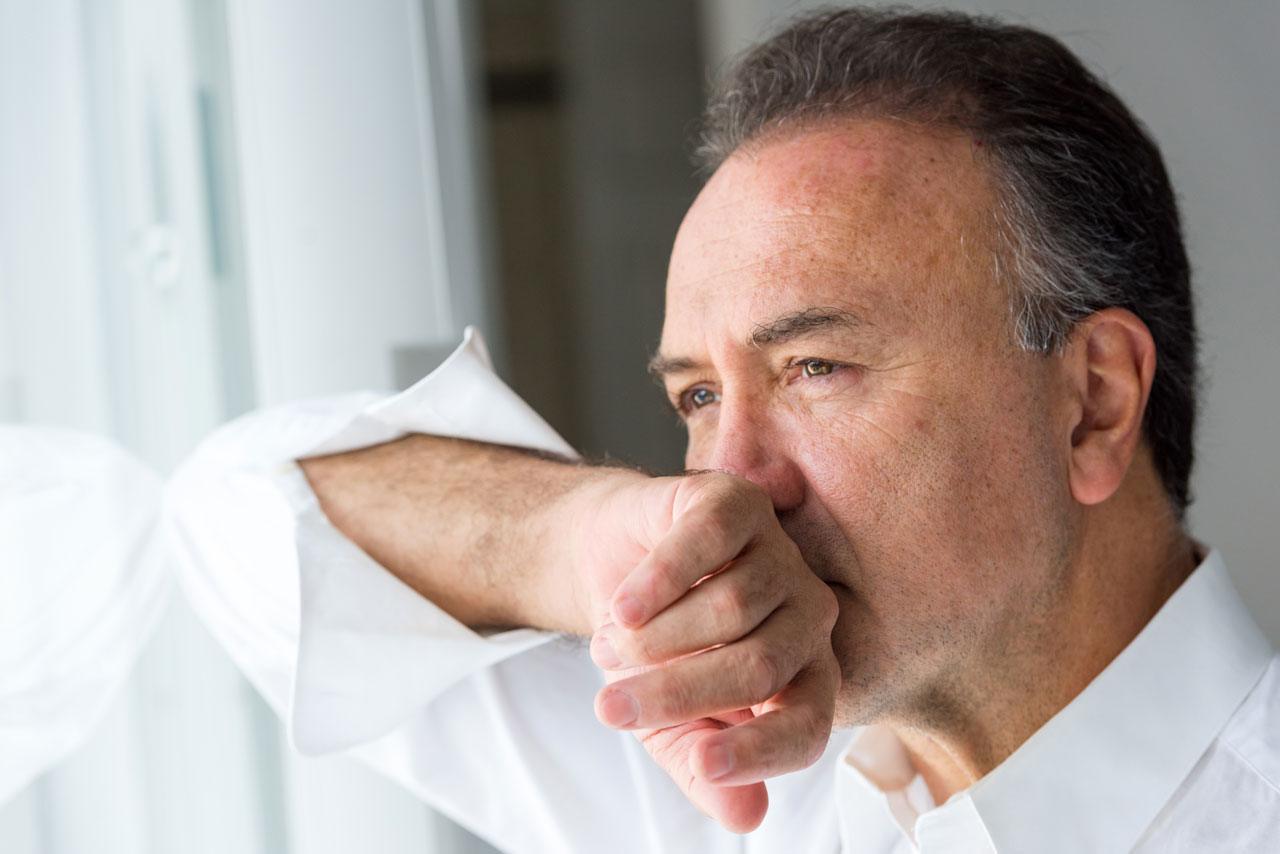 The results of asbestos exposure are devastating. According to the Centers for Disease Control and Prevention, 18,068 Americans died from mesothelioma between 1999 and 2005, with an average of 3,000 patients yearly. Additionally, estimates suggest that 1,500 people die annually from asbestosis, and up to 8,000 die from asbestos-related lung cancer yearly. This number is expected to increase in the coming years; a former assistant U.S. surgeon general predicted that 270,000 to 330,000 deaths would occur over the next 30 years due to asbestos exposure.
The tragedy of asbestos-related illnesses is compounded by those who suffer most often cannot afford the expensive medical treatments required to fight the disease. Asbestos victims typically lack access to adequate healthcare or financial resources needed for treatment. This makes it even more difficult for them to receive proper care and support during their illness. The effects of asbestos exposure are far-reaching and devastating for individuals and families affected by this deadly substance.
Menges Law Firm Is Here To Help
At Menges Law Firm, our legal teams have a long history of effectively advocating for maximum client compensation. There's a reason we are one of the top mesothelioma law firms in the nation. Contact us today to get started.
What is Mesothelioma?
Mesothelioma is a cancer of the lining surrounding the lungs, stomach, and sometimes other organs. Mesothelioma is almost always caused by asbestos exposure. Asbestos is often found in insulation, packing, or other building materials. It is presumed to cause cancer because of its damaging effects on cells. Mesothelioma is a deadly and preventable disease that affects not only the victim but also has lasting and profound impact on the victim's family. If you have received a mesothelioma diagnosis, work with your medical care team and contact an experienced mesothelioma attorney at Menges Law Firm.
Types of Mesothelioma
There are three main types of mesothelioma.
01. Pleural Mesothelioma
Pleural mesothelioma is a type of cancer affecting the tissues that line the lungs and chest wall. It is caused by exposure to asbestos, which can damage the mesothelial cells and cause them to grow abnormally and form tumors.
02. Peritoneal Mesotheliom
Peritoneal mesothelioma is a type of cancer affecting the abdomen's lining. It is caused by inhaling asbestos fibers, a common component of many building materials used in the past. Symptoms may include abdominal pain, weight loss, and fluid buildup in the abdomen. Treatment usually involves targeted radiation therapy or chemotherapy.
03. Pericardial Mesothelioma
A rare form of pericardial mesothelioma affects the membranes surrounding the heart. It is caused by asbestos exposure and can be life-threatening. Symptoms include chest pain, difficulty breathing, and fluid accumulation in the chest cavity. Treatment options include chemotherapy, surgery, radiation therapy, and personalized medicine.
What is Asbestos?
Asbestos is a group of six naturally occurring minerals of heat-resistant fibers. Asbestos was used in thousands of U.S. consumer products before its dangers were known. Asbestos can cause:
Mesothelioma
Lung cancer
And other cancers.
Asbestos products are often:
Insulation
Fireproofing materials
And brake pads.
Asbestos exposure can occur when these products are disturbed or damaged, releasing fibers into the air. These fibers can be inhaled or ingested, and they can cause a variety of health problems, including mesothelioma and lung cancer.
Mesothelioma Claims: Your Legal Options
Filing a mesothelioma claim can be complex, so working with an experienced attorney is essential. Mesothelioma claims lawyers with a wealth of experience will be in a better position to help people get the compensation they deserve while helping them through the legal process.
If you or someone you love has been diagnosed with mesothelioma, you can file legal claims against those companies. Filing a mesothelioma claim and dealing with the asbestos trust funds can be complex, and working with an experienced attorney through the legal process is essential. A mesothelioma lawyer with a wealth of experience will be better positioned to help people get the compensation they deserve.
How Much Does a Personal Injury Lawyer Cost?
We work on a contingency fee basis for any personal injury lawsuit. A contingency fee is when we don't get paid unless we get paid. We cover all the case expenses and only collect to cover those costs when we win a settlement for you. Victims of asbestos exposure or a wrongful death lawsuit will not have to put any money down to hire a lawyer. The contingency fee ensures we work hard for your case, and you don't have even more out-of-pocket expenses. We offer contingency fees for other areas of practice, such as:
How is Mesothelioma Diagnosed?
Mesothelioma is typically diagnosed by pathologists (physicians who specialize in analyzing tissue samples) using a microscope. The microscope may show pleural plaques, which are areas of scar tissue inside the lining of the lungs, or it can reveal tumors surrounding the lining of the chest and heart. If you or a loved one has received a mesothelioma diagnosis, know you are not alone, and you have options. Contact us today.
Why You Need a Personal Injury Attorney
Mesothelioma lawyer assistance can be helpful for many reasons. First, mesothelioma attorney assistance can help you with your case and advise you every step of the way. That is why you should employ mesothelioma attorney assistance. An asbestos lawsuit lawyer behind these services is experienced, professional, and understands the law.
You Will Receive A Higher Compensation
Menges Law has represented hundreds of victims of asbestos exposure and has intimate knowledge of each area of compensation that you can recover. You may be able to receive compensation for various types of damages and expenses. If you were exposed to asbestos from a job, a mesothelioma attorney could help you get higher financial compensation.
There's a Statute of Limitations
Most jurisdictions have a statute of limitation of two years after diagnosis of an asbestos-related illness like mesothelioma. An asbestos attorney will ensure your asbestos claims are filed and in process before that two years is up.
Your Medical Bills Will Be Covered
If you were exposed to asbestos, you must receive medical treatment immediately. These treatments are costly, and the bills will pile up. Hiring ex experienced mesothelioma lawyer will ensure you get financial compensation.
Contact Menges Law Firm for an Experienced Asbestos Attorney
Having represented hundreds of victims of mesothelioma, we understand what you are going through and will support you throughout the process. We are accessible and will answer any questions about the disease, your medical care, and your legal journey. We are committed to getting you the help and compensation you and your family deserve. While we prepare for trial in all of our cases, many cases settle out of court and sometimes prior to even filing a lawsuit. By being prepared for trial, insurance companies and other defendants recognize that they will have to settle for maximum value. At Menges Law Firm, our attorneys take care of the paperwork, cut through the red tape and get you the compensation you deserve,so you and your family can focus on other matters. Mesothelioma is not only a deadly disease but also 100 percent preventable. Companies were well-aware of the risks they were posing to their employees and to the public, and they did not spend the necessary time and money to protect their workers. AtMenges Law Firm, we cut through corporate greed to protect workers and go after the companies that knew they were putting their workers at risk, yet used asbestos anyway. These asbestos companies should be, and are, held accountable.
Mesothelioma Lawyer FAQs
What is The Statute Of Limitation For Mesothelioma Cases?
The Statute of Limitation, or deadline, for filing mesothelioma lawsuits in the United States varies by state and is generally between two to three years from the date of diagnosis.
Can Veterans File a Mesothelioma Claim?
Veterans can file a mesothelioma claim if they have been diagnosed with an asbestos-related disease due to military service. Veterans are often eligible for compensation through the Department of Veterans Affairs or private insurance companies.
Can You File a Lawsuit in Another State?
Yes. Menges Law Firm works on a national basis for mesothelioma victims.
I Have Mesothelioma But Do Not Know Where I Was Exposed to Asbestos. What Can Be Done?
Menges Law Firm has vast resources and knowledge regarding asbestos exposures. Even if you don't know where you were exposed, we have the resources to track down what asbestos products were used at locations throughout the country. We have years of experience in tracking down and finding your source of exposure.
My Spouse Recently Died of Mesothelioma. Is it Too Late For Me to Seek Legal Assistance?
No, it is not too late for you to seek legal assistance. You might have the right to pursue a wrongful death lawsuit if your spouse died due to negligent exposure to asbestos or other toxins. You must contact a qualified attorney as soon as possible, as there are strict time limitations for filing these cases.
What Are the Asbestos Trust Funds?
The Asbestos Trust Funds are special funds set up by companies found liable for asbestos-related injuries. These trusts were organized to compensate those exposed to asbestos and help cover medical costs, loss of income, pain, and suffering.
Does Workers' Compensation Pay for Asbestos-Related Injuries?
That depends. In some cases, workers' compensation can provide financial aid to those injured due to asbestos exposure. However, workers' compensation cannot be filed with the asbestos trust funds.
What's the Difference Between a Mesothelioma Claim and a Lawsuit?
A mesothelioma claim is a legal action seeking financial compensation from an entity responsible for exposing an individual to asbestos fibers resulting in mesothelioma. A lawsuit is typically a civil action between two or more parties, with the plaintiff claiming damages or other relief from the defendant, alleging that the defendant has harmed them in some way and/or has violated their legal rights.
What if I've Never Worked for an Asbestos Company But Have Mesothelioma?
Suppose you have never worked for an asbestos company but still have mesothelioma. In that case, you were likely exposed to asbestos during another job or on someone else's property. You should talk to a lawyer who can help you explore options for legal recourse.
What is the Average Mesothelioma Settlement Amount?
There is no definitive answer to this question as each case is unique and will have different settlement amounts depending on various factors, such as the origin of the exposure, severity of illness, and other factors. However, on average, mesothelioma settlements can range from hundreds of thousands to millions of dollars.
When Will I Get My Mesothelioma Compensation?
The amount of time it will take to receive mesothelioma compensation depends on the complexity of your case and how long it takes to resolve any disputes. Generally, once the award is finalized, you can expect to receive your mesothelioma compensation within 2-4 weeks.
A Mesothelioma Firm That Fights For You
Menges Law Firm will handle every aspect of your lawsuit and its details and particulars. We will ensure you understand what is happening during every process step. We work diligently to ensure that workers exposed to asbestos are fully represented and get their compensation as quickly as possible. Contact an asbestos lawyer today to get the compensation you deserve.