Recent Results
$3.5M
$3,575,458 for Navy Machinist Mate exposed to asbestos
SETTLEMENTS
$2.1M
$2,170,000 for drywaller exposed to asbestos
SETTLEMENTS
$2.0M
$2,000,000 for in-home chemical exposure
SETTLEMENTS
$1.1M
$1,158,000 for auto mechanic exposed to asbestos
SETTLEMENTS
$1.7M
$1,731,400 for telephone lineman exposed to asbestos
SETTLEMENTS
$1.8M
$1,800,000 for auto mechanic exposed to asbestos
SETTLEMENTS
$1.2M
$1,200,000 for personal injury
SETTLEMENTS
$1.8M
$1,815,500 for Navy Boatswain Mate exposed to asbestos
SETTLEMENTS
$1.0M
$1,013,000 for Machinist exposed to asbestos
SETTLEMENTS
$1.5M
$1,500,000 for heavy equipment repairman exposed to asbestos
SETTLEMENTS
$1.3M
$1,260,000 for construction worker exposed to asbestos
SETTLEMENTS
$1.5M
$1,458,500 power plant worker exposed to asbestos
SETTLEMENTS
$1.1M
$1,050,000 for Navy Boilerman exposed to asbestos
SETTLEMENTS
Best Rating
in legal standards
Over 50 Years of Combined Experience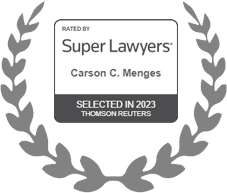 About US
Experienced Attorneys With The
Skill & Dedication You Need To Win
The attorneys at Menges Law Firm offer clients professional, experienced, and reputable legal services. If you have been injured, diagnosed with mesothelioma or another asbestos-related disease, or suffered harm due to the negligence of another, contact us for strong legal representation today.
We have represented hundreds of clients and secured millions of dollars for our clients in settlements and verdicts. We provide free, confidential consultations –we will listen to your concerns, honestly evaluate your case, and offer qualified, experienced advocacy that focuses on obtaining the financial compensation you deserve. And you pay us no attorney fees unless we recover on your case –there is no upfront cost to you. We help people throughout the entire United States.
services
The Nationwide Firm For Mesothelioma,
Personal Injury & Wrongful Death Claims
Help starts here – select your issue and take a deeper dive into the services we offer:
You Need The Best
Lawyers On Your Side
Carson Menges and the attorneys he works with have impressive case histories and a sterling reputation. We have won multimillion-dollar verdicts and secured millions in settlements for our clients. We have helped hundreds of people get compensation for injuries they suffered while on the job or in an accident. Most importantly, we are committed to helping you and formulating a winning case strategy based on your specific needs.
We have the legal skills and extensive trial experience that few firms –big or small –have. Our extensive history of successful litigation helps ensure that you, as our client, will not be taken advantage of by big insurance companies or corporations. We know the type and value of compensation you deserve and we will pursue the maximum amount possible. Call us at 618-767-5528 or fill out our online contact form to speakwith a lawyer. We will come to you, anywhere in the U.S.A.
Our Dedicated Team
Will Fight For You
Our mission is to protect you and get you the maximum financial compensation possible. We accomplish this by communicating openly and honestly with our clients. We never forget that we work for you. As experienced attorneys, we understand the tough issues created by injury and illness, whether it is a serious and life-threatening disease or broken bones sustained in a serious car accident.
At Menges Law Firm, we are devoted advocates for our mesothelioma, personal injury, wrongful death, premises liability, and truck and auto accident clients. This is our promise to you: Your calls will be returned. Your questions will be answered. Your concerns will be taken seriously and responded to promptly. At Menges Law Firm, you will receive the premier service and exceptional legal representation you deserve from an experienced law firm.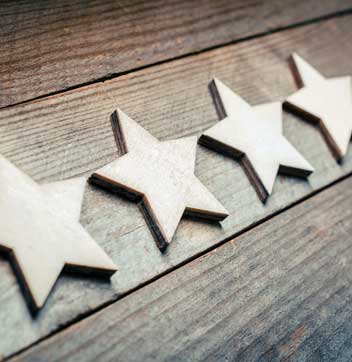 "Carson was as interested in my case as I was. That is the best expectation that I could ever have of a professional who is working for a positive result for all involved—his client, his firm and himself. 100% satisfaction is rarely achieved in my world, and he easily reached that goal."
– PAUL – Former Client