Have you been injured due to someone else's negligence? Perhaps it was a car accident, a slip and fall, or work-related injury. If so, you may be entitled to significant compensation from the liable party. It's important to remember that insurance companies are in business to make money, not give it away. Hiring a personal injury lawyer can ensure you get the compensation you deserve. If you are looking for a personal injury lawyer, contact Menges Law Firm today for a FREE consultation.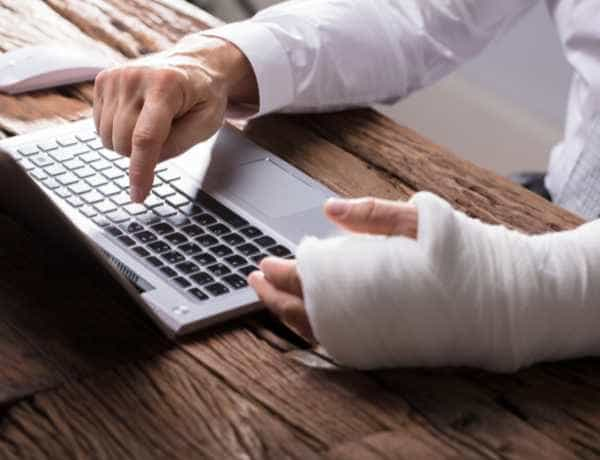 Working with an experienced personal injury attorney can be beneficial when pursuing a personal injury claim. Let's look at everything an experienced personal injury lawyer can do.
1. Settlement Agreements
Personal injury claims are often settled outside of the courtroom. Settlements are reached through negotiations between the injured party and the responsible party. It is advisable to have an experienced personal injury attorney handle these types of negotiations. We have the knowledge and experience to obtain the best outcome possible. We also understand all applicable laws and regulations, know how to negotiate with insurance adjusters, and can use our investigative skills to uncover evidence that might help your case.
2. Investigating Important Facts and Gathering Evidence
Once you find an experienced personal injury attorney, they will review reports describing the accident, the injuries, the actions of the defendant, and the incident scene. Subsequently, your experienced attorney can examine statements that corroborate the evidence and work to get you the maximum compensation.
3. Expediting Your Claim
When you've been injured in an accident, the last thing you want to do is wait months or years for your claim to be processed. Unfortunately, this is often the reality of personal injury claims due to insurance red tape, legal paperwork, and other delays. If you're focused on your recovery and don't have time to wait for a payout, hire a personal injury lawyer to help expedite the process.
A personal injury attorney will stay on top of your claim and work hard to get you compensation as quickly as possible. We will handle all communication with insurance companies and negotiate with the defendant's lawyers on your behalf. With our law knowledge and experience in dealing with these cases, we can help ensure you receive a fair settlement.
4. Understanding the Personal Injury Claim Process
Navigating the personal injury claim process can be a daunting task without the help of an experienced attorney. The complexity of the process and the potential for missteps can lead to a delayed or significantly reduced payout. An attorney will work with you to:
gather facts and information
deal with law enforcement
help you understand pertinent liability laws
and more.
Additionally, an experienced attorney is likely familiar with local courts, which can go a long way in expediting your claims process.
5. Representing You in Court (If Needed)
When representing yourself in court, it is essential to understand the risks involved. While you may be able to save money by not hiring a lawyer, you will be up against an experienced litigator. This means that your chances of success are significantly reduced without professional representation.
A personal injury attorney can provide invaluable assistance in navigating the complexities of the legal system. They will be able to assess your case and provide advice on how best to proceed with your claim. They can also help you build a strong case by gathering evidence, interviewing witnesses, and preparing for trial. With their expertise and knowledge, they can ensure that your rights are protected throughout the entire process.
6. Objectivity
Objectivity is an essential part of any legal process. It is crucial to remain objective when dealing with law enforcement, lawyers, and insurance companies to ensure the best possible outcome. This can be especially difficult in cases involving personal injury, as these situations are often emotionally charged and traumatic for those involved.
In such cases, it is vital to have a personal injury lawyer who can objectively review the details of your accident. An experienced injury lawyer will be able to provide unbiased advice and guidance throughout the legal process, helping you navigate through any potential obstacles or complications that may arise.
7. Liability for the Accident is Being Disputed
When an accident occurs, the victim must prove that the other party's negligence, errors, or wrongdoing caused their injuries. If the other party disputes liability for the accident, it is important to contact a personal injury attorney as soon as possible. The attorney will conduct a thorough investigation to determine how the injury occurred and who is responsible. This includes gathering evidence and developing a legal strategy for proving liability.
8. Multiple Parties Are Involved
Hiring a qualified personal injury lawyer is essential when multiple parties are involved in a personal injury case. This is because attorneys have the experience to handle the additional issues that arise when multiple defendants are involved. Examples of cases involving numerous parties include medical malpractice claims, construction accidents, multi-vehicle accidents, e-bike accident injuries, and product liability claims.
9. You Sustained a Catastrophic Injury or are Permanently Disabled
When a person sustains a traumatic injury or permanent disability, the effects can be devastating. The individual has to cope with physical pain and emotional distress and may also face financial hardship due to lost wages and medical expenses. In addition, they may need ongoing medical care and assistance for the rest of their life. This is why it is essential for those who have sustained such an injury to seek legal advice from an experienced personal injury attorney.
10. Your Insurance Company is Acting In Bad Faith
When an insurance company acts in bad faith, it is not working in the best interests of its policyholders. Bad faith can take many forms, including failing to investigate an insurance claim or dragging out a claim until the statute of limitations expires. Sometimes, the insurance company may even deny a valid claim without any reasonable justification. This type of behavior is unethical and can have serious financial consequences for those affected by it.
11. The Claim Involves a Government Agency
Regarding personal injury lawsuits, suing the government can be much more complicated than other injury claims. This is because governments are often protected from liability in many cases. However, there are exceptions, and if you have been injured in a train, bus, or subway accident, it is essential to find legal representation as soon as possible. The time limit for filing a claim against the government is usually shorter than the deadline for filing other claims, so it is essential to act quickly.
FAQs
What Kinds of Damages Can I Pursue In My Injury Claim?
An experienced personal injury lawyer will seek to get you fair compensation through damages, such as:
Economic Damages
Economic damages are losses that arise from an injury or harm to another's property, business, or finances.
Economic damages include:
past medical expenses (related to the accident)
future medical bills
lost wages
repair costs for damaged property
and lost income
Non-Economic Damages
Non-economic damages are types of damages in personal injury cases that cannot be quantified or measured. These include:
pain and suffering
emotional distress
inconvenience
destruction of one's quality of life
scarring or disfigurement
Punitive Damages
Punitive damages are a type of legal damages that a court will award to punish the wrongdoer for egregious misconduct or to set an example for other potential violators. They are generally in addition to any other compensatory damages that were awarded.
Special Damages
Special damages, also known as consequential damages, do not occur directly from a breach but are considered a consequence of that breach. They include economic losses such as lost profits or the cost of repair or replacement. They may also have other losses, such as emotional distress due to the breach.
How Much Will it Cost Me to Hire a Personal Injury Lawyer?
We work on a contingency basis for personal injury claims. A contingency fee basis means we do not charge you anything unless we win a settlement in or out of court. This fee structure ensures we work hard for your case and that you don't have even more out-of-pocket expenses during a stressful time. We also offer contingency fee schedules for other practice areas, such as:
What Should I Ask Before Hiring a Personal Injury Lawyer?
Some good questions to ask an injury lawyer are:
What is the lawyer's experience in handling personal injury cases?
How do they charge for their services, and what is their fee structure?
What is their approach to communication, and how often will they update you on your case?
Can they provide references or testimonials from previous clients?