Bicycle Accident Lawyer
Were you recently involved in a bicycle accident that was caused by the negligence of another party? If so, you may be eligible for compensation. Reach out to a bicycle accident lawyer at Menges Law Firm today.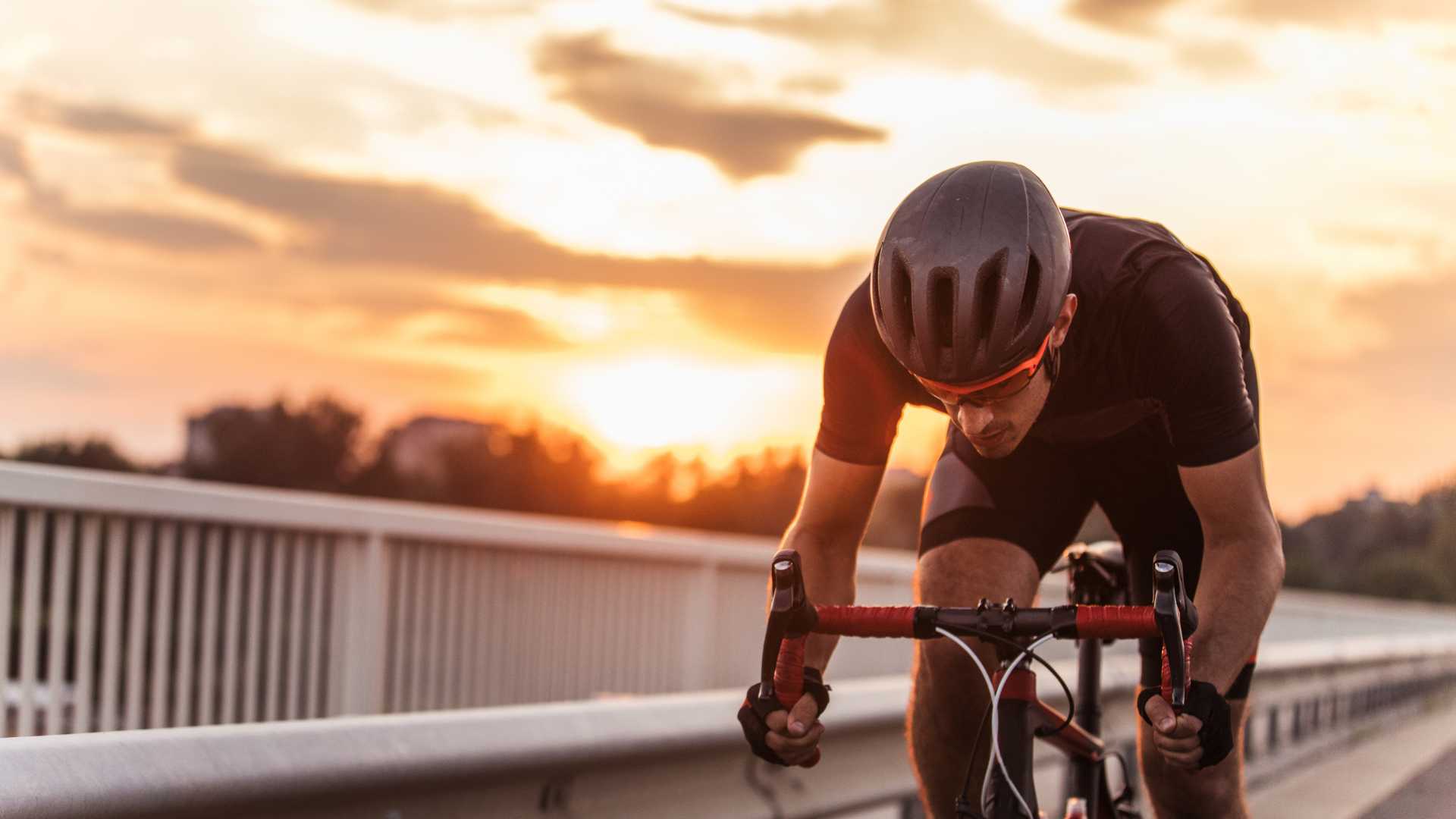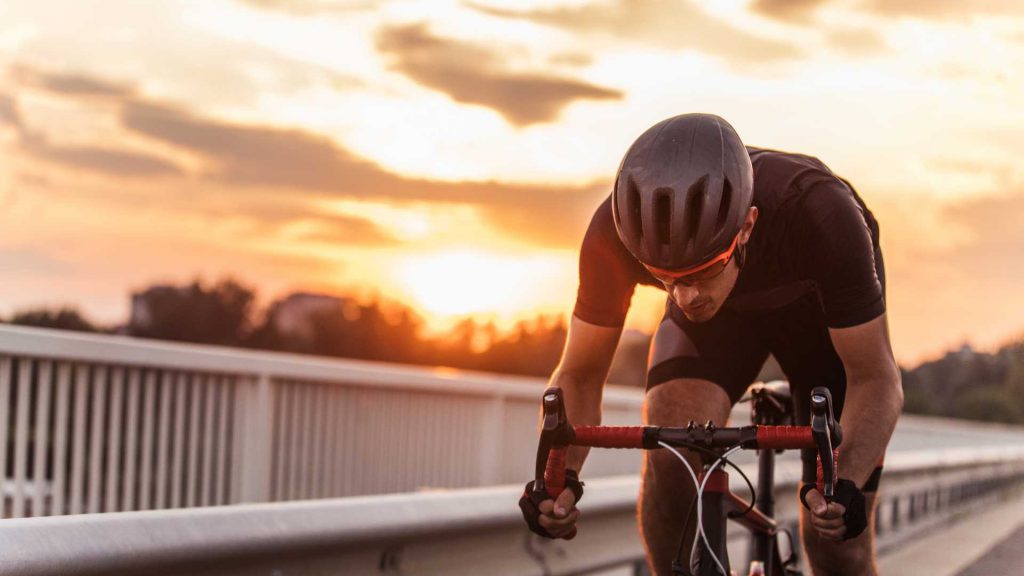 Need legal assistance?
Call us at 618-424-4450 24/7 to arrange to speak with a personal injury lawyer about your case, or contact us through the website today.
How Can a Personal Injury Lawyer Assist with a Bicycle Accident Claim?
After being injured in a bicycle accident, you should consider hiring a bike accident lawyer who is experienced in handling such cases. Such an attorney can help to present a strong case, and you'll be duly compensated for your injuries.
A bicycle accident attorney can assist you in the following ways:
1. Gathering Evidence
An experienced bicycle accident lawyer who has previously handled a bicycle accident claim can use the resources to investigate your case. The lawyer can ensure you'll be compensated for damages by gathering evidence.
2. Negotiate with the Insurance
After hiring a bicycle accident attorney, the insurance firm will deal with the attorney directly. It is convenient since you won't need to worry about any requests from the insurance company as the case progresses. Also, you won't bother with the complexities of dealing with the insurance company after an accident.
Furthermore, the settlement negotiations with the insurance company will be handled by the bicycle accident attorney. Remember, if the attorney has your best interests at heart, they will fight to ensure you're well compensated.
3. Handle All the Paperwork
Likely, this is the first time you've dealt with an insurance company since it may be your first time being involved in an accident. Considering you also have no experience preparing for trial and filing a court case, you should hire a personal injury lawyer.
The lawyer will handle all the paperwork and obtain all the documentation needed to file a claim. They can also retrieve medical records that will act as evidence in the bicycle accident case. Other forms of documentation required by the lawyer include property damage reports and police reports. After obtaining all these, they will present them to the insurance firm and negotiate the compensation.
4. Evaluate Your Case
A personal injury lawyer experienced in handling bicycle accident cases will help determine the monetary value range and calculate everything with you. The economic damages comprise lost wages, medical bills, and medical treatment required in the future. The non-economic injuries include pain and suffering.
5. Represent You in Court
You may need to go to court if you do not settle outside of court with the responsible parties. If so, an accident attorney will advocate for you.
What Should You Do After Being Involved in a Bicycle Accident?
After an accident, you need to get an official police report since it will come in handy when you file a claim in court. Sometimes, you may be fortunate enough to settle the matter out of court; however, you must protect your rights and resume your everyday life.
Unfortunately, a bicycle accident usually results in losses and pain and suffering. Although you may have a hard time after the accident, you should ensure your medical journey is well documented. The medical report should include visits to the doctor relating to the accident, physical therapy visits, and prescription medication. Ensure you have enough evidence to protect your rights and seek settlement for future and current medical bills.
To learn more about your legal rights and how to protect them, you can contact a personal injury lawyer after being involved in a bicycle accident.
What are The Common Causes of the Bicycle Accidents?
It is essential to understand the specific cause of the accident. For instance, if you were hit by a car driven by a negligent driver, they should be held responsible; however, you need to prove that the other party was negligent. How can you prove the other party was negligent?
Some of the leading causes of bicycle accidents include:
1) Distracted Driving
Distracted driving is one of the leading causes of bicycle accidents. When a driver pays attention to their phone, they become distracted. The lack of focus on the surrounding area can easily lead to a dangerous collision. The common causes of distractions when using a phone while driving include:
Dialing a phone number
Responding to text messages
Using social media
Talking on the phone
2) Speeding
Speeding usually increases the stopping time of the driver while limiting the time needed to make a conscious decision on the road. Although a high-speed accident can result in life-threatening injuries, even an accident at low speeds is dangerous for cyclists.
3) Unsafe Lane Changes
Even when a driver isn't weaving, when they make one unsafe lane change, it can be hazardous. For example, a bicycle accident involving dangerous lane changes usually results from a driver merging into the cyclist's lane without ensuring the road is clear.
4) Running a Stop Sign or Red Light
Running a stop sign or red light is one of the common causes of accidents at intersections. If the driver fails to look for a cyclist with the right of way when running a stop sign or red light, they risk causing an accident.
5) Impaired Driving
Individuals that usually drink and drive pose a danger to themselves and other road users. Drug and alcohol impairment usually reduces the ability of the driver to make conscious decisions while avoiding causing an accident and collisions involving cyclists because of impaired driving.
Regardless of what transpired, if you incurred severe injuries after being involved in a bicycle accident that involved a car or van, you should consult with a personal injury lawyer within the shortest time possible.
Who Is Liable for The Bicycle Accident Injuries?
There are different circumstances involving a bicycle accident. Considering that other individuals can be held liable for the bicycle accident, let's look into various scenarios and determine who is responsible in each instance.
The Driver Has Broken Traffic Laws
There are different traffic laws a driver can break. For instance, they could have ignored signs, or they were speeding. If drivers have broken any traffic law, they will be held responsible for the bicycle accident. In such a claim, the bicycle accident attorney will be tasked with proving a traffic offense occurred.
The Driver Was Driving Under the Influence
When drivers take drugs and alcohol, their judgment will be impaired. If a driver causes an accident while driving under the influence, they will be treated harshly in the civil and criminal courts. However, if the bicycle accident lawyer provides enough evidence, the claim will go in your favor. Hiring a drunk driving accident lawyer will help get you the compensation you deserve.
The Driver Was Distracted
You could sue them for negligence if the driver were busy on the phone when they caused the accident. Different states in the nation have laws against driving and using a phone at the same time. In most states, the police can stop you when they notice you're using the phone while driving. Also, they'll be held liable for the injuries you've incurred because of their negligence.
Common Bicycle Accident Injuries
Some of the common injuries you may sustain after being involved in a bicycle accident include:
Face/eye: facial fractures, corneal foreign bodies, and dental fractures.
Head: concussion, skull fracture, intracranial hemorrhage, or brain contusion.
Chest: parenchymal lung injury or rib fractures.
Musculoskeletal: dislocations, fractures, strains.
Skin and soft tissue: lacerations, abrasions, and contusions.
What Happens If the Insurance Firm Blames You for the Accident?
Contact a bicycle accident lawyer immediately. If the insurance firm is shifting the blame to you for an accident you never caused, you need the services of an experienced personal injury lawyer. Placing the blame on the victim is one way the insurance firms limit their liability for the personal injury claim. Fortunately, an experienced personal injury lawyer will help to protect your rights and ensure you're compensated fully for all the damages you've incurred after the bicycle accident.