Paraquat Lawyer
If you're experiencing health complications due to paraquat exposure, you may be eligible to file a paraquat lawsuit that could provide you with economic relief. A paraquat settlement may cover medical expenses, loss of wages, and other related costs. If this sounds like you, contact a paraquat lawyer at Menges Law Firm, today.
What is Paraquat?
Paraquat is a herbicide commonly used in commercial settings. It is highly toxic- a single cup of it can be lethal. Farmers and agricultural workers mainly use paraquat; people who live near farms may be vulnerable to the substance. Evidence suggests that exposure to Paraquat can pose a risk of developing Parkinson's disease by up to 600%. As a result, Paraquat is banned in 32 countries, such as the European Union and China, but is still legal in the U.S.
Is Paraquat Safe?
Paraquat is a herbicide that has been quite effective at killing weeds, yet it is dangerous to humans and other creatures. According to the American Council on Science and Health, just 2.5 grams can be fatal when ingested. Thus, incidents resulting in exposure to Paraquat have caused deaths and severe health issues, including Parkinson's disease.
What is Parkinson's Disease?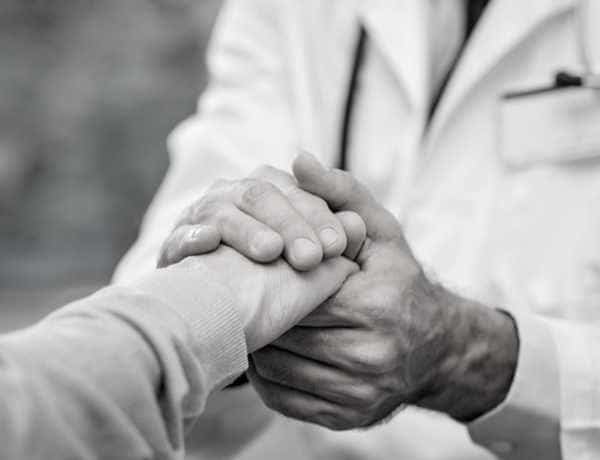 Parkinson's is a chronic neurological disorder that significantly impacts life quality. With this in mind, it would seem prudent for consumers to avoid using any product containing Paraquat as an ingredient whenever possible. For those already exposed to levels deemed dangerous, it may be necessary to take additional measures for prevention or remediation, depending on the circumstance.
Due to its progressive nature, Parkinson's does not have a cure at present. Treatment focuses on alleviating symptoms and improving quality of life. It can include:
medication
speech
physical therapy
and sometimes deep brain stimulation.
The cause of Parkinson's is complex and still not completely understood; however, it is believed to be a combination of genetic and environmental factors. In addition, studies have linked environmental exposure to certain chemicals like Paraquat to the disease.
Symptoms of Parkinson's Disease
Parkinson's disease is a neurodegenerative brain disorder caused by the loss of neurons, which produce dopamine. Symptoms of the condition can be characterized as either motor or non-motor.
Categorized as motor symptoms are:
Bradykinesia (slowness in reflexes and voluntary movement)
Impaired balance or postural instability
Limb rigidity or stiffness
and resting tremors.
As the condition of Parkinson's disease advances, those affected may experience difficulty with walking and speaking.
Non-motor symptoms of the disorder include:
apathy
cognitive impairment
constipation
depression
and insomnia.
Filing a Paraquat Lawsuit With Menges Law Firm
If you or someone close to you has been exposed to Paraquat and subsequently developed Parkinson's, they may be eligible to pursue legal action. Financial assistance may be available to assist with medical treatments, loss of wages, and other related expenses.
Who Qualifies for a Paraquat Lawsuit?
If you or a loved one were exposed to Paraquat and eventually diagnosed with Parkinson's, progressive supranuclear palsy, or multiple system atrophy, then you may qualify. Landscapers, those living near industrial farms, and agricultural workers may be at higher risk of exposure to Paraquat.
Choosing a Paraquat Lawyer
Finding one with experience in paraquat cases is essential when selecting a paraquat lawyer. In addition, make sure to look for an established law firm that has access to the necessary resources to build your case.
What is a Paraquat Settlement?
You might be qualified to pursue a paraquat lawsuit settlement if exposed to Paraquat. A settlement is a financial figure both parties have agreed upon that compensates the plaintiff for the extent of their injuries. A jury may decide the case if the plaintiff and defendant cannot reach a settlement agreement. For example, in June 2021, Syngenta, the manufacturer of Paraquat, settled multiple paraquat lawsuits for around $200 million.
Legal Help for Paraquat Claims
You may be eligible to file a legal claim if you believe you have sustained an injury due to paraquat exposure. Exposure to a highly toxic herbicide can indicate a negligent, careless act by a company, and holding this company accountable for its actions is crucial. In addition, securing financial compensation through a paraquat lawsuit settlement can also help cover:
Medical expenses
lost wages
and more.
It will help if you seek a law firm that provides free, no-obligation consultation on a paraquat legal claim. It also helps to have a law firm with decades of experience and a nationwide reach, understanding the laws in your state.
How Are Settlement Amounts Decided?
The amount of financial compensation you may receive through a paraquat settlement will vary depending on multiple factors, such as the following:
cost of medical expenses
the degree of exposure to Paraquat
your health
age at the time of diagnosis
and the severity of symptoms.
How Do I Prove Paraquat Exposure?
The method of proving paraquat exposure may differ from case to case. Suppose you've been a part of an industrial working environment. In that case, you may already know the specific pesticides you've been exposed to. However, if you live near a commercial farm, you may not know of toxic chemicals in your soil and air. A highly experienced law firm can help you prove your case. Learn more by getting a free case review today.
How Much Does a Paraquat Lawyer Cost?
We work on a contingency basis. A contingency fee basis means we do not charge you anything unless we win a settlement in or out of court. This fee structure ensures we work hard for your case and that you don't have even more out-of-pocket expenses during a stressful time. We also offer contingency fee schedules for other practice areas, such as:
Often, families and individuals are worried that they won't be able to take legal action due to financial pressures. Our attorneys work on a contingency basis, so you won't have to pay any fees upfront or hourly rates. In addition, you will only receive a portion of a settlement or verdict if your case is successful.
What Population is Susceptible to Paraquat Exposure?
Those at an exceptionally high risk of paraquat exposure include farmers and agricultural workers, whose contact with and around professional-grade pesticides can mean that the substance is ingested unintentionally. Residents of rural areas near farmland may also be at risk, as even low-dose exposure to Paraquat can be dangerous.
For farmers, this risk is compounded by the fact that Paraquat is still applied on agricultural sites, as some rural production models remain dependent on using the product. Those at the most significant risk are farmworkers with long-term exposure to Paraquat, especially those with certain genetic variations. They are 11 times more likely to develop Parkinson's disease when exposed to the herbicide.
Additionally, those with other medical conditions may be more vulnerable to paraquat exposure. Those with:
Diabetes
Kidney or liver problems
and low levels of magnesium are especially susceptible to the effects of the chemical.
People who use alcohol and drugs regularly may also be at a heightened risk of developing health complications due to paraquat poisoning.
Those exposed to Paraquat and living in rural areas may experience different symptoms. Reports have connected exposure among individuals in these regions to lung and liver problems and other terminal health conditions. If you or anyone you know lives near a paraquat-sprayed area and is experiencing any health issues, seek medical attention and report the incident to the proper authorities.
FAQs
How Does Paraquat Increase the Risk of Parkinson's Disease?
Paraquat has been linked to massive increases in the risk of developing Parkinson's disease, marked by impaired fine motor skills. Any low-level exposure to Paraquat can increase the risk of developing the disorder – whether through direct ingestion or simply living near an area where it is being sprayed. In 2018, a study by the University of Guelph revealed that human cells exposed to Paraquat and Maneb exhibited a 250% increased risk of Parkinson's disease.
What is the Statute of Limitations for Paraquat Lawsuits?
The Statute of Limitations for Paraquat Lawsuits is generally two years from the date of injury or illness caused by exposure to the chemical.
How Many Parkinson's Disease Paraquat Lawsuits Have Been Filed?
The number of Paraquat Parkinson's disease lawsuits has increased significantly over the past year as more victims come forward to seek legal recourse regarding their exposure to the chemicals. As of December 2022, over 2,300 Paraquat-related Parkinson's disease claims were pending in federal and approximately another 200 or so in state courts. Our law firm is increasingly seeing heightened interest from victims who had Paraquat exposure and have since developed the disorder, leading to an overall increase in the class action lawsuit. If this trend continues, we anticipate the total number of cases will be even higher in 2023.
How do I prove I was exposed to paraquat?
To prove you were exposed to paraquat, you will need to provide evidence such as medical records, test results, or contact logs to document when and where you may have been exposed.
How Do I Know if I Was Exposed to Paraquat?
If you have been exposed to Paraquat, you may experience symptoms such as:
skin or eye irritation
nausea
headache
fatigue
and difficulty breathing.
If any of these symptoms persist or worsen, it is vital to seek medical attention immediately.
Why Should I File a Paraquat Parkinson's Disease Lawsuit?
Filing a paraquat Parkinson's disease lawsuit can help you receive compensation for medical bills, lost wages, future care costs, and pain and suffering from your illness. It can also help hold the manufacturers accountable for their negligence in making the herbicide paraquat accessible to the public.
Does Roundup Contain Paraquat?
No, Roundup does not contain paraquat. Paraquat is a chemical not used in any of Roundup's products.