Pedestrian Accident Lawyer
If you have been injured or lost a loved one as a pedestrian, contact a pedestrian accident lawyer today. Being in a car accident while in the car is scary enough, but being a pedestrian injured by a car can be devastating and have life-long injuries. While no compensation can fix how you or your loved one were wronged, it can help you focus on healing while not having to also struggle with finances. Pedestrians do not wear helmets and lack the structural protection a vehicle provides. It is, therefore, essential to consult a pedestrian accident lawyer if you are a pedestrian involved in an accident on the road. The facts of your case may be sorted out, and a successful legal strategy can be created with the assistance of a personal injury lawyer who focuses on pedestrian accidents.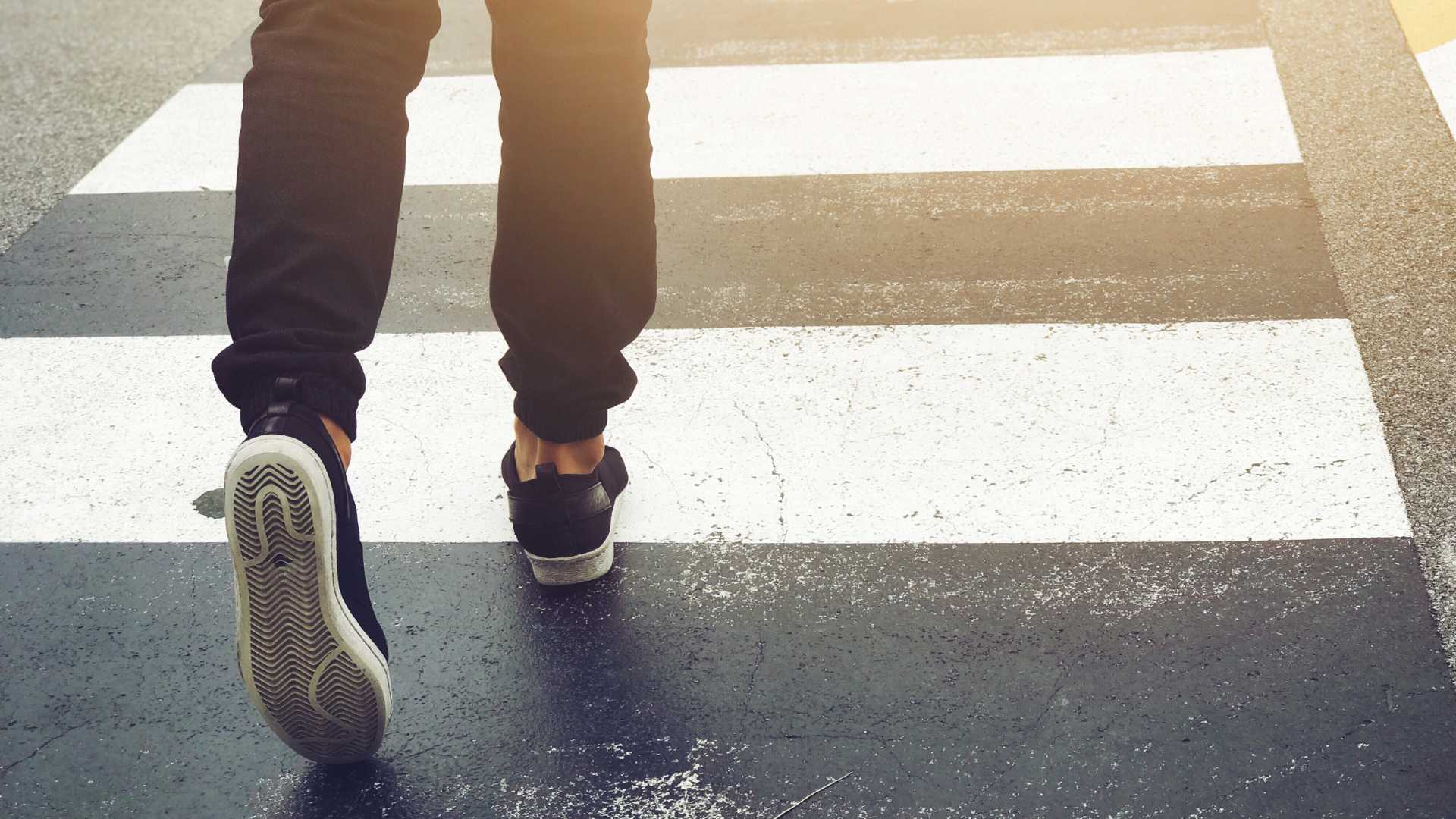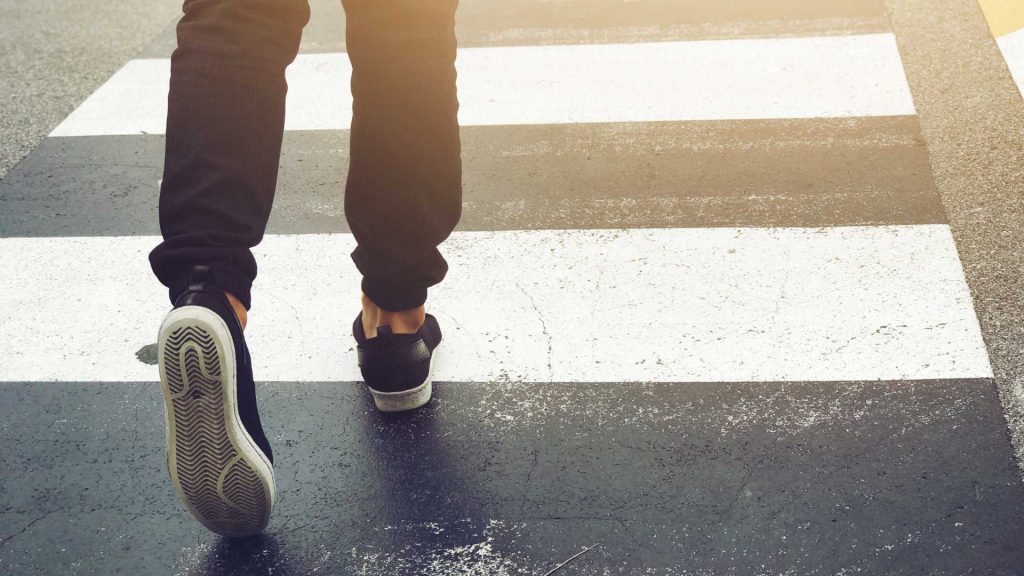 Need legal assistance?
Call us at 618-424-4450 24/7 to arrange to speak with a personal injury lawyer about your case, or contact us through the website today.
Do I Need a Pedestrian Accident Lawyer?
In theory, no, you never need to hire a lawyer. However, the get the most compensation possible, it's important to call a personal injury lawyer. Personal injury lawyers are experienced in dealing with insurance companies and private parties to ensure you have everything you need to regain your life and dignity.
How Much Does a Personal Injury Lawyer Cost?
We work on a contingency fee basis. A contingency fee is when we don't get paid unless you get paid. We cover all the case expenses and only collect to cover those costs when we win a settlement for you. A contingency fee ensures we work hard for your case, and you don't have even more out-of-pocket expenses. We offer contingency fees for other areas of practice, such as:
What are the Common Causes of Pedestrian Accidents?
Even though automobiles are safer now than in decades past, pedestrians on our roads are not any safer than in earlier decades. There may not be walkable highways where you live, which puts pedestrians at an increased risk of accident injuries. Here are some of the significant causes of pedestrian accidents:
1. Pedestrian Negligence
Accidents happen when pedestrians are careless. Therefore, even though pedestrians contribute to some of the incidents that injured them, they may still be eligible for compensation if another person is to blame. As such, it is essential to consult with a pedestrian accident lawyer who can assist pedestrians in verifying or correcting blame assessments.
2. Motorist Negligence
Sometimes it is the mistake of motorists that leads to pedestrian accidents. For example, motorists may fail to observe traffic laws like maintaining a maximum speed limit in towns, thus hitting pedestrians. Besides, some motorists drive when intoxicated, fatigued, and distracted and, therefore, may end up causing accidents. If driving carelessness contributed to your pedestrian accident, a pedestrian accident attorney could assist you in getting compensated.
3. Manufacturer's Negligence
Vehicle-related problems are one of the significant causes of pedestrian accidents. For instance, drivers may lose control of their vehicles and strike pedestrians due to tire blowouts, brake failure, and other car issues. These accidents may be caused by carelessness, such as poor vehicle maintenance or faulty vehicle equipment. Several manufacturers and businesses may be held responsible depending on the vehicle's problem.
4. Wrong Design of Roads
In certain instances, road designs and traffic features lead to pedestrian accidents. For example, sharp turns, poorly designed highway work zones, the absence of sidewalks, and poor road lighting may cause pedestrian accidents. If you are a pedestrian involved in an accident caused by poor road design, a personal injury lawyer can help you claim compensation from the relevant authorities.
What Are the Steps You Need To Take After a Pedestrian Accident?
A pedestrian accident attorney can advise you on what to do if there have been injuries and what to do next. You can determine with certainty if you have a case against the other party, how to proceed with that action, and the potential compensation you may be entitled to.
In the event of a pedestrian accident, a personal injury lawyer often advises that you:
Call 911
You want authorities on the scene as soon as possible if anybody is hurt or any wreckage obstructs traffic. Additionally, if any party involved is intoxicated or flees the location of the accident, you should call the police.
Visit a Hospital
After a pedestrian accident, don't dismiss any discomfort. Getting medical attention right away might also help to guarantee that the harm and injuries you sustained in the collision are recorded.
Gather the Required Evidence
Obtain the names, addresses, and phone numbers of any other accident participants and witnesses. Take photos and videos of the accident site, any visible injuries, witnesses, incident participants, and any car damage.
Take Caution with Your Words
Never apologize, accept blame, or make assumptions about the truth. When discussing what took place, stick to the details you are sure of. This holds for interactions with law enforcement, witnesses, and insurance companies.
Consult a Lawyer
A pedestrian accident attorney will explain your legal possibilities for compensation.
Which Party Becomes Liable in a Pedestrian Accident?
In most instances, people make the mistake of assuming that the driver of the vehicle that collided with a pedestrian was always to blame. To lessen or eliminate their client's liability for the accident, the insurance firms defending the driver will look for opportunities to assign some blame to the pedestrian. However, to determine if you have a pedestrian accident case, the following situation-specific variables must be examined:
The losses and injuries in the accident.
The party is at fault.
The statute of limitations.
The evidence.
A pedestrian may be at blame in some circumstances, such as when they cross the street wrongfully, jaywalk, disobey traffic signals, or enter an off-limits area to pedestrians. In such scenarios, the pedestrian is held guilty of the traffic offense.
However, a pedestrian hurt by a motorist may bring a negligence claim.
In situations of negligence, the personal injury lawyer must also demonstrate that the plaintiff was within the individuals the legislation intended to protect and that the negligent driver's conduct directly harmed them.
In the worst circumstances, when a pedestrian dies in a car crash, the deceased's family may bring a wrongful death claim against the at-fault motorist. To pursue this legal avenue, the pedestrian accident attorney must establish carelessness under the same criteria. In addition, you may seek compensation for funeral and burial costs in a wrongful death lawsuit.
What Damages Are Payable Following a Pedestrian Accident?
You may be entitled to reimbursement for costs associated with your injuries. Your pedestrian accident lawyer will work to obtain reimbursement for the following expenses:
Economic Damages
These are any compensation you are entitled to for any monetary losses you incurred due to the pedestrian accident. These consist of past, present, and projected medical costs missed income, and lost earning potential.
Non-Economic Damages
These losses are more individualized. They allude to any non-financial losses you may experience, such as mental distress, pain and suffering, and loss of companionship.
When pedestrians get hurt in an accident, they can initially rely on their health insurance to cover the costs. If you own a vehicle and have insurance, you may utilize your personal injury protection policy. However, the driver of the car implicated in the accident will pay the claim if you don't have insurance or aren't covered under someone else's policy.
It's vital to remember that pedestrians are exempt from minimal tort limits. Therefore, a pedestrian can use their uninsured motorist coverage to cover their costs if the driver flees the scene after striking them.
Why is It Necessary to Get a Pedestrian Accident Attorney?
It may be difficult and complex to deal with estate issues, recuperate from a severe accident, take time off work, or even deal with the insurance company. You may be unsure whether hiring a pedestrian accident lawyer is necessary after any vehicle accident.
However, it would be best if you had the assistance of an accomplished personal injury lawyer to support your claim for a pedestrian accident because of all these factors. Here are a few reasons you need to hire a pedestrian accident lawyer:
1. They Will Investigate the Accident
Accidents involving pedestrians can result in he said/she said dispute. A comprehensive investigation will be required to determine what caused the accident and who the responsible party is. A pedestrian accident lawyer will collect crucial data needed to establish guilt. This process includes recreating the accident scene, chatting with witnesses, looking through photos and video evidence, and reviewing the police report.
2. They Communicate With the Insurance Company
Even if it is obvious who caused your pedestrian accident, an insurance company will do everything possible to avoid paying you a reasonable settlement. Therefore, you will need the assistance of a skilled pedestrian accident lawyer to pursue compensation on your behalf and engage with the insurance provider. In addition, only an accomplished personal injury lawyer can assist you in winning a pedestrian accident case in court if you do not receive compensation.
3. They Calculate the Total Loss Incurred
Pedestrian accidents are expensive. It would help if you considered future costs, such as short or medium medical care, in addition to the current expenditures, which must be paid immediately. You could deal with a huge debt load, but a speedy settlement can take care of immediately. But if you agree to a payment today, all further costs must be paid out of pocket.
A pedestrian injury attorney may roughly estimate your accident's value. Then, they consider both your prospective costs and your outstanding debts. This will give you a better understanding of your pedestrian accident claim's value and the settlement offer's potential value.
4. They Ensure You Meet the Deadlines of Your Case
There is a time limit for all personal injury claims, including collisions with pedestrians. In most states, you typically have one year from the accident date to file your case. However, one year may go by extremely fast, particularly if you've had severe injuries, and it may take months to heal.
It may not always be feasible to make a complete recovery. The statute of limitations and any other pertinent deadlines in your case may be met with the assistance of a pedestrian accident attorney.
When a pedestrian accident occurs, you want someone dependable and knowledgeable. Unfortunately, you may not be an expert in filing injury claims. Therefore, speaking to a qualified personal accident attorney is always advisable to ensure your facts are in order and you get the proper compensation.